Release Notes
2022-05-02
TeleBot
TeleTracking has expanded its support offering with the introduction of a new artificial-intelligence (AI) chatbot accessible directly from the Portal. TeleBot allows you to search for articles and content on your own, chat with a robot for commonly asked questions, and/or chat with a Client Support Engineer for more complex, involved inquiries.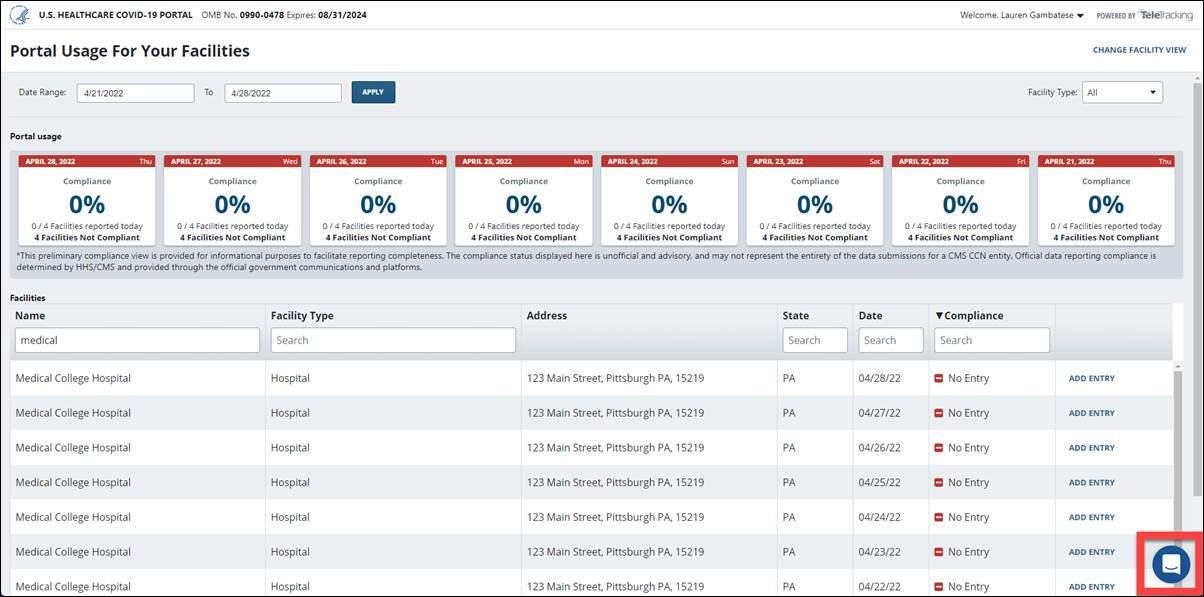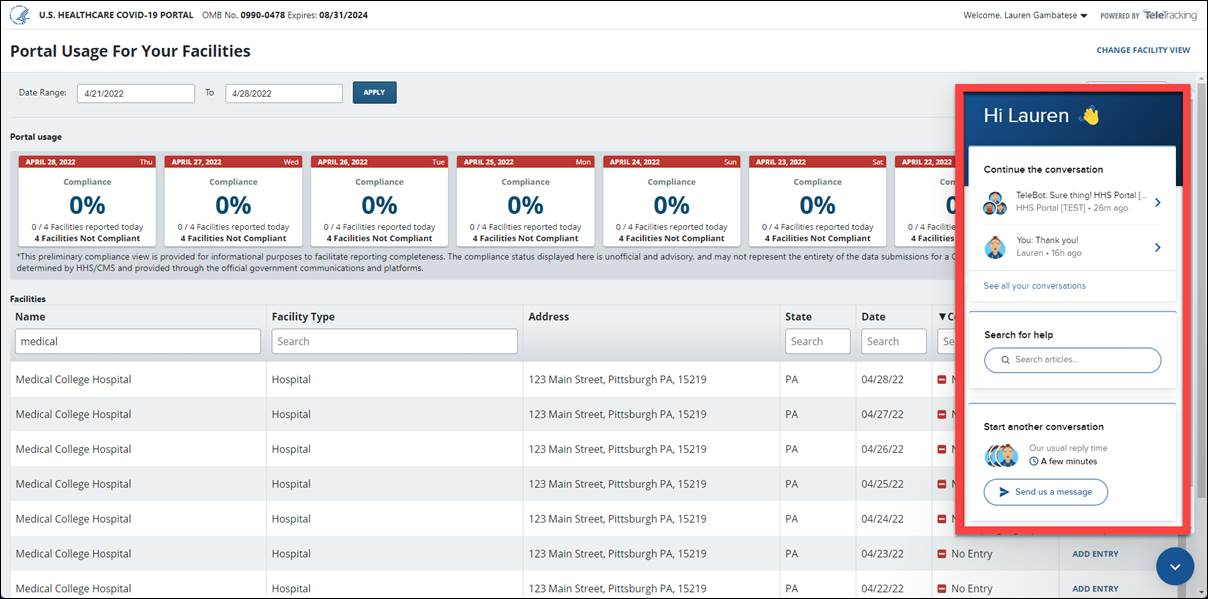 For more information see the following:
A short 2½-minute video here
2022-03-18
All Your Facilities Compliance View
Users with multiple facilities are now able to filter the All Your Facilities Compliance View by facility type. In the new Facility Type field in the top right, users can select Hospital or Therapeutics. To see the unfiltered list, users can accept the default option of All.

Click here for more information about the All Your Facilities Compliance View.
2022-02-21
Download History
All entries submitted prior to December 1, 2021 have been archived in order to align with the Data Upload Template. These archived entries will not be included in the Download History. In order to retrieve all entries, including those that have been archived, users can select another option from the Download History dialog box.

2022-01-19
Starting on January 19, 2022, the following data points are now required weekly:
40c – Therapeutic D courses on hand

40d – Therapeutic D courses administered in last week
2022-01-14
Beginning today, January 14th, 2022, users can enter data for up to 12 days in the past, in order to account for the upcoming Martin Luther King Jr. Day holiday on January 17th, 2022.
On Friday, January 28th, 2022, the historical reporting range will return to 10 days.
Previous Releases
Select the dates below to expand the details about the previous releases.